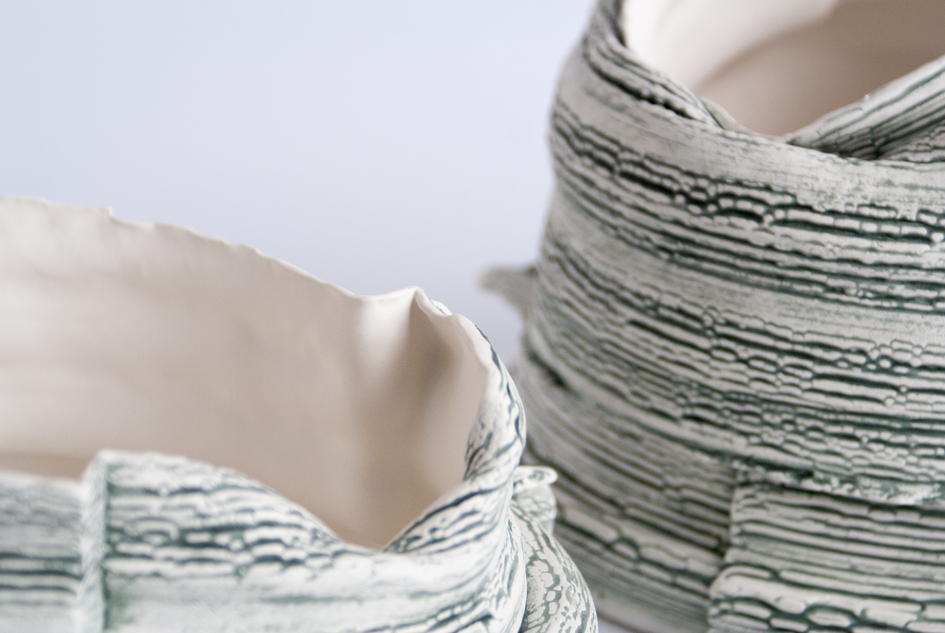 DRAWN       New Works by Ulrika Strömbäck
March 14 – April 13
Ulrika Strömbäck was born and raised in Sweden and has lived in Paris, Copenhagen and received her BFA and MFA in London before moving to New York 7 years ago.
At a glance Strömbäck shows a strong proficiency in ceramics. Her newest works abstract traditional ceramics into various combinations of life and death, function and decay, interior (man-made) and exterior (natural, by chance). She uses planning and coincidence to obscure the meaning of a 'finished' piece. Each piece is a failure of some kind. The complexity and coexistence of conflicting ideas in her art show Strömbäck's maturity of mind and created matter.
This is Strömbäck's first solo show.